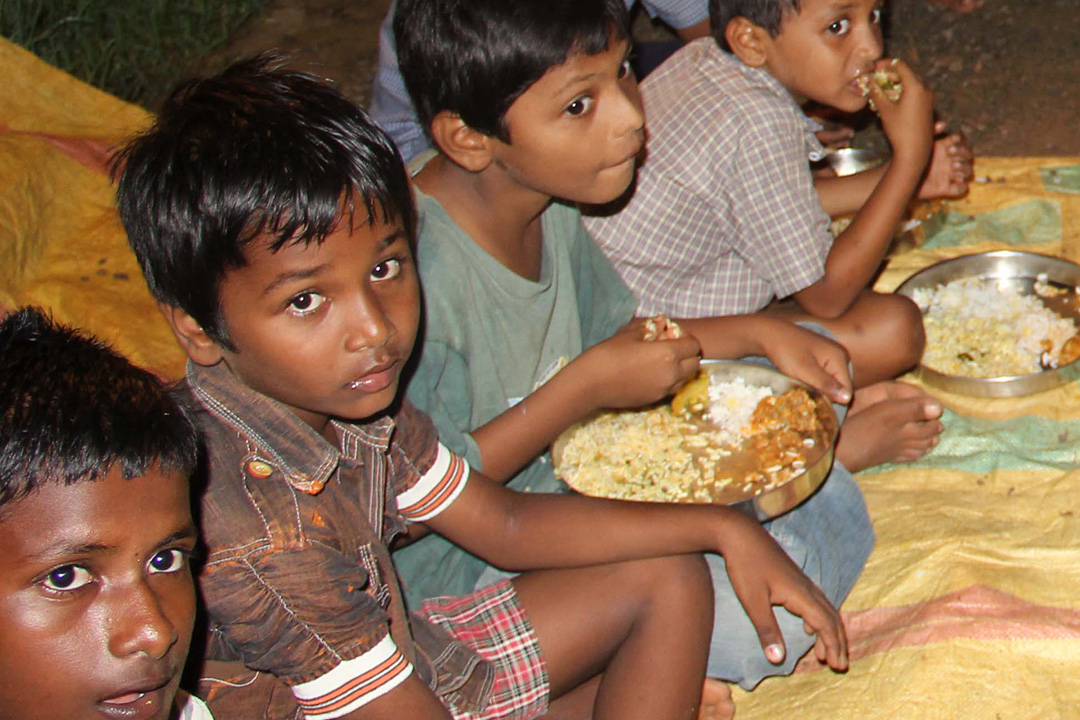 19 Sep

Should any child have to beg for food just to survive?

S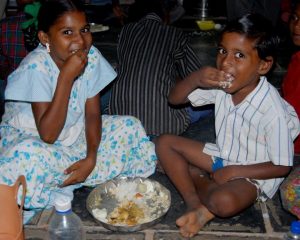 hould any child have to beg for food just to survive? Amidst the massive population of India, you can help feed and educate 12,000 needy children every day. This nourishment and tutoring is the key to a better future for each child and for India.
Can we solve a spiritual problem by solving a physical problem? In a country with over 300 million gods it can be hard to focus on Jesus as the only way. John 14:6 "Jesus saith unto him, I am the way, the truth, and the life: no man cometh unto the Father, but by me."
Estimates say 70% of the Indian population is below the poverty line causing great strain on social structures. We are providing the children with needed food and education that their parents cannot provide, opening the door to touch their hearts and keep Jesus relevant in their communities.
Natural and spiritual food are transforming the next generation. Feed a child today and feed his spirit for eternity. These children receive a hot meal, receive after school tutoring and have the opportunity to learn scriptures and how to pray in Christ's name. The children bring the families to the churches. Former destitute villages discover new life! A child's witness brings them to Christ!
A special gift of $13.00 is feeding a child for one month. 75 children in one village can be fed for $1000 each month. That's 2250 meals each month or .45 cents a meal.